OK, No Name
modern Q&A forums for courses
As easy to use as social media. As powerful as in-person discussion.
Students can choose to interact anonymously, when they feel like it.
OkNoName helps instructors streamline online course communication.
"I would like to use this nice forum again for my next course."
"I am happy with the noticeably
higher participation."
Since Fall 2020, it has been used by over 5 instructors & 1'000 students at:

Instructor? Get your invitation here:
---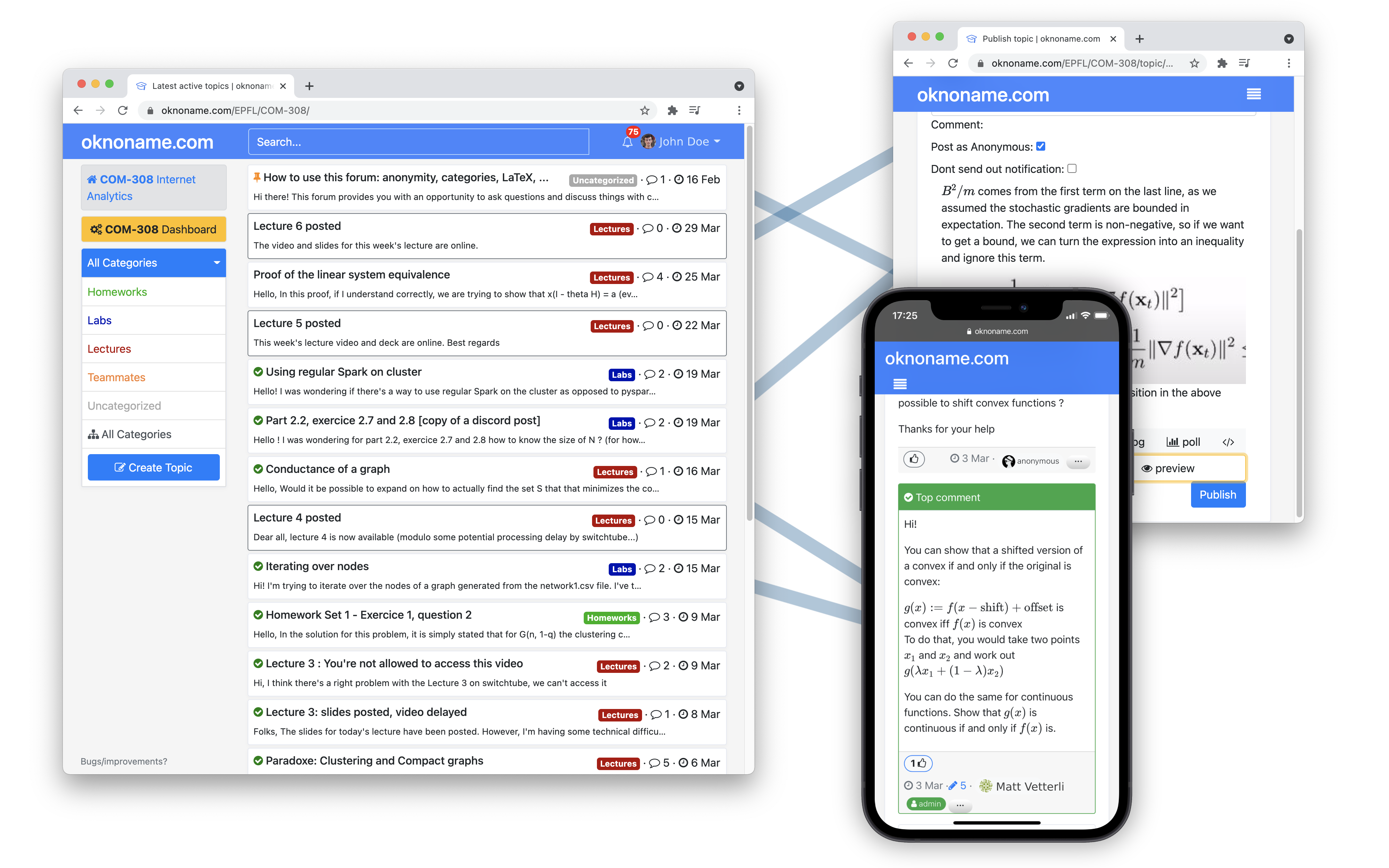 Features
Secure & private forum.
Optional anonymous posting.
Accessible from anywhere on: oknoname.com/your-forum
Google/ Microsoft/Institutional authentication (e.g., ).
Additionally, moderators can set and change a forum password.
To stimulate participation, users can opt to post anonymously.
---
Structured communication.
Upvote, verify, tag, email, flag.
Upvoting makes content more visible and enables feedback.
Moderators can verify/endorse top replies on posts.
Email notifications are configurable, but users always receive a notification when a moderator creates a new post.
Users can flag inappropriate content to moderators.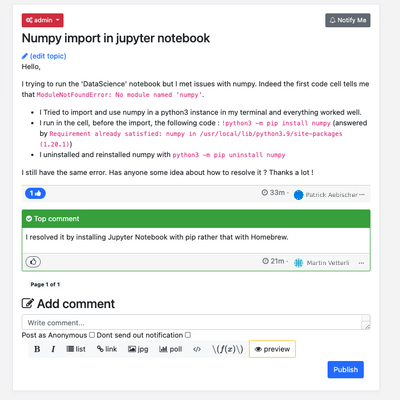 ---
Expressive content.
Styling, images, math & code.
Posts can be formatted with text styling, lists and links. Images can be uploaded in JPG format. LaTeX equations are displayed with $\LaTeX$ inline and outline. Code highlighting included.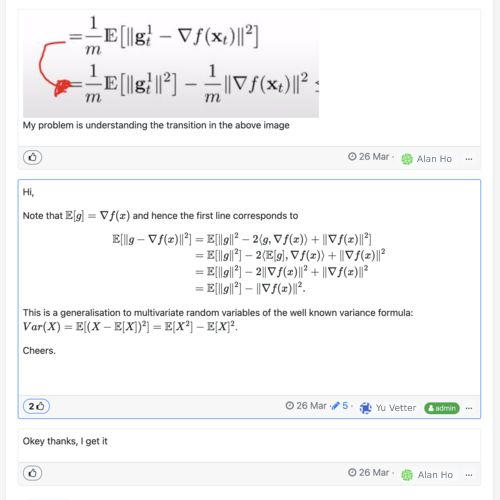 Instructor? Get your invitation here:
Selected forums
CS-433: Machine Learning
597 users
1135 comments
579 upvotes
password-protected

Fall 2020
COM-308: Internet Analytics
58 users
157 comments
115 upvotes
open access with login

Spring 2021
Explore